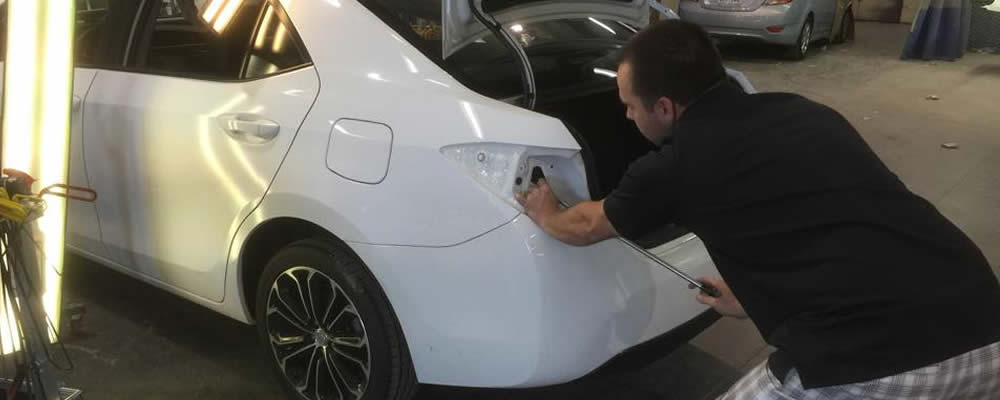 Environmentally-friendly paintless dent repair
Paintless Dent Repair (PDR) is a skilled dent removal technique that requires special tools designed to re-shape and re-form a vehicle's metal without body filler, sanding or painting.
Our highly skilled technicians use specially designed tools to repair dents, door dings and hail damage by reshaping a vehicle's metal by hand. Our professional PDR technicians apply pressure to the backside of a dented panel and gently massage the dent until it disappears.
PDR is insurance approved, cost-effective and the preferred method for vehicle dent repair, door ding removal and hail damage repair.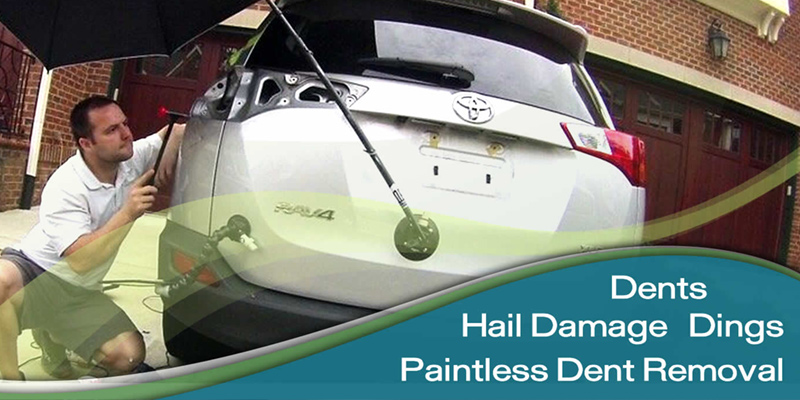 Residential Paintless Dent Repair Services
Once used exclusively by Body Shops and Auto Dealers, our Paintless Dent Repair (PDR) service is now offered to the Retail market.
Our skilled PDR technicians professionally remove your vehicle dents, hail damage and door dings without paint or fillers. The Paintless dent removal process saves hundreds of dollars in auto body repairs and car rentals. Our mobile Paintless Dent Repair specialists will come to your home – office and repair your vehicle on-site saving you both time and money.
If you are looking to sell, trade or return your leased vehicle, give us a call and let us restore your car to its original finish. PDR will not only help you to maximize your return on investment but will also show your pride in ownership.
We are happy to answer any questions you may have regarding our services and talk with you about your vehicle damage. Contact us today!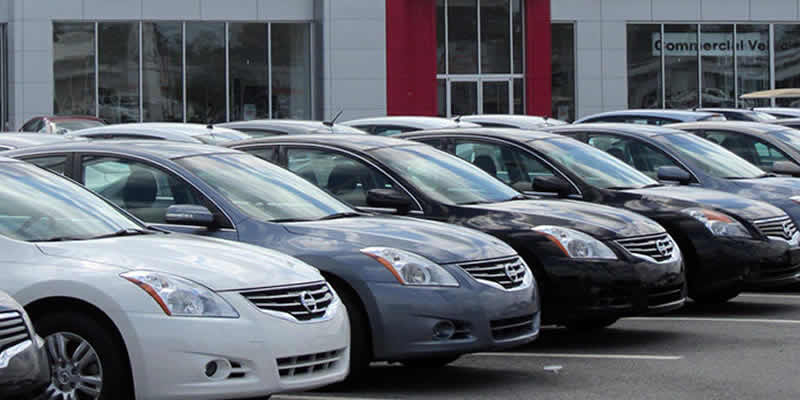 Commercial Paintless Dent Repair Services
Since 2008, we have offered reliable Paintless Dent Repair Service (PDR) and top-notch workmanship to dealerships across NC.
Paintless Dent Removal (PDR) eliminates the need for painting and is a cost-effective way of repairing dents in your commercial fleet. There are no environmental safety concerns, less labor involved and your vehicles are repaired at a fraction of the cost and time of body shops. The Paintless Dent Repair (PDR) process requires no filling, expensive paintwork or removing your vehicles from the property. We can have your fleets dents, dings or hail damage repaired quickly and accurately.
Many of our commercial customers buy cars from auctions knowing that we will be able to clean up dents and save them time and money.
Our work is 100% guaranteed and our techs are certified and fully insured.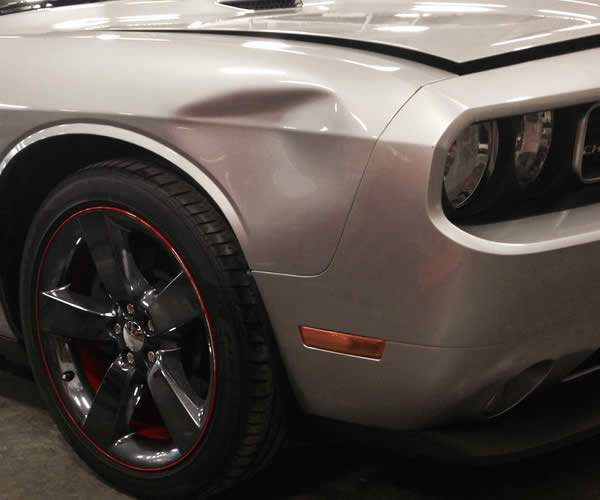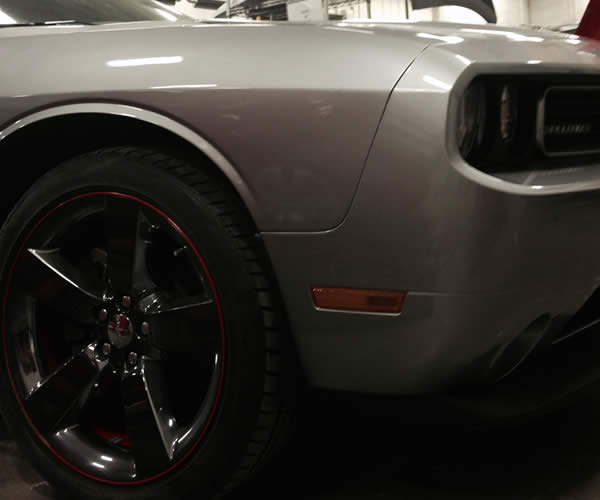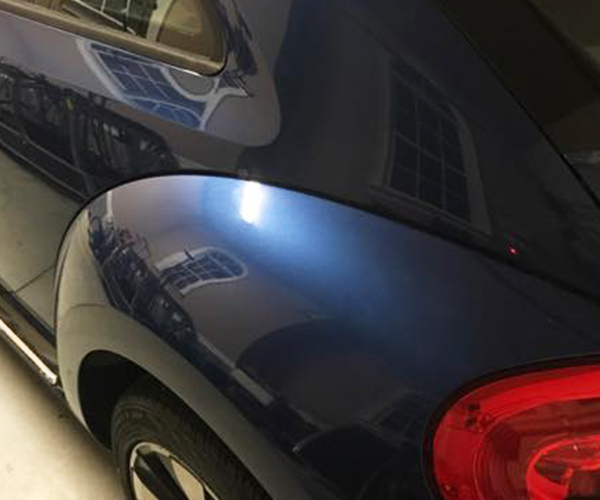 Service Areas
Hail Damage
Paintless Dent Repair
Parking lot door dings
Dents on a feature line / body line
Dents on Aluminum panels
Schedule your repair with Dent Baron today.  Call us 919-889-0069 or use our easy Online Quote Form.