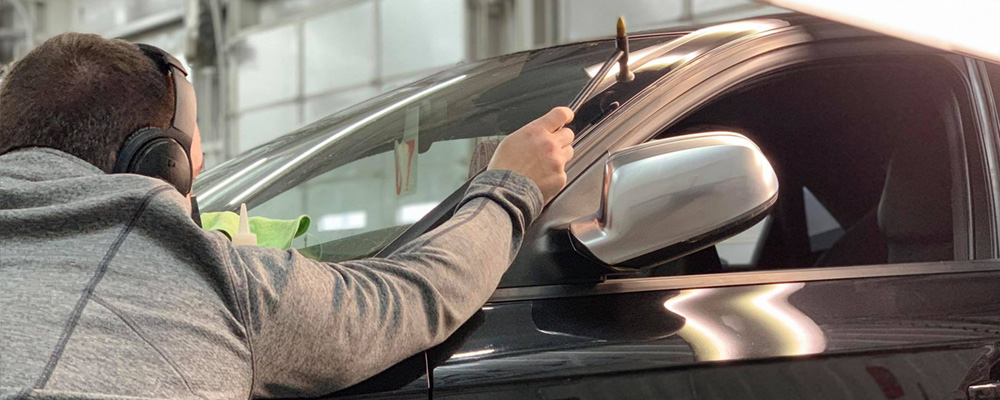 How Does Paintless Dent Repair (PDR) Work?
The paintless dent removal and repair process incorporates the highest industry standards with state-of-the-art technology to ensure your vehicle retains its factory finish.
Step 1: Thoroughly Inspect and Assess the Dent(s) and Damage
Dent Baron utilizes an industry specialized light board that shows us all the details of the dent that need to be worked out. Once we have assessed the damage, we will decide the best route to take to restore your vehicle to pre-loss condition.
Step 2: Acquire Access Points to Remove the Dent
Once we have established access points, we remove any necessary trim panels, tail lights, bumpers, headlights or any other parts that may obstruct the backside of the panel.
Step 3: Massage the Dent Into Pre-loss Condition
Upon access to the dent on your vehicle, we gently massage the backside of the panel, using specialized paintless dent removal tools, until it's back to pre-loss condition.
Step 4: Apply Exterior Dent Removal When Needed
For dent repairs that we can't access from the back or interior of the vehicle, we utilize industry-specific tools and glues to remove the dent from the exterior of the panel. Please note that the exterior dent removal process can be more time-consuming and usually more costly.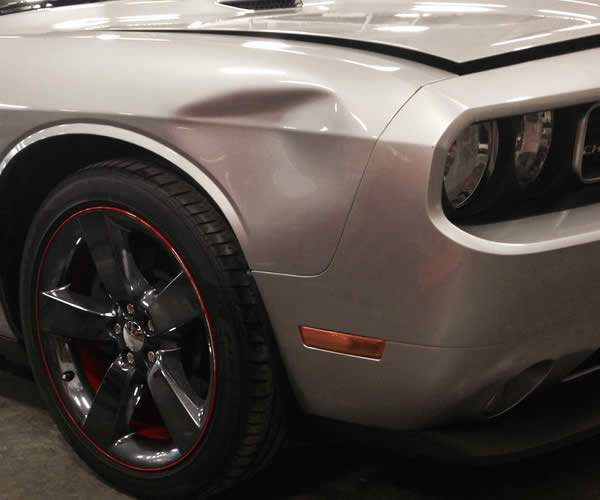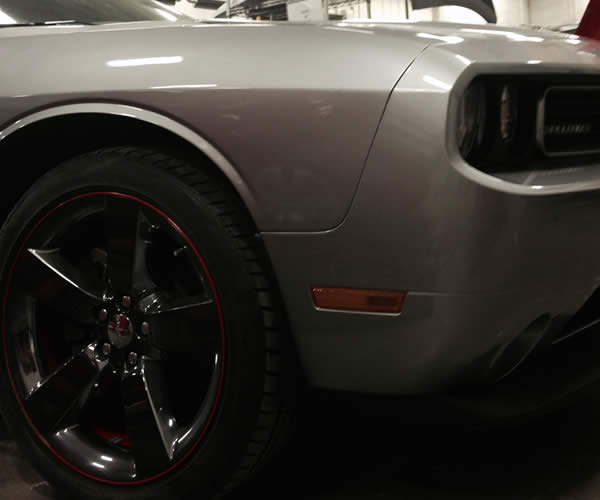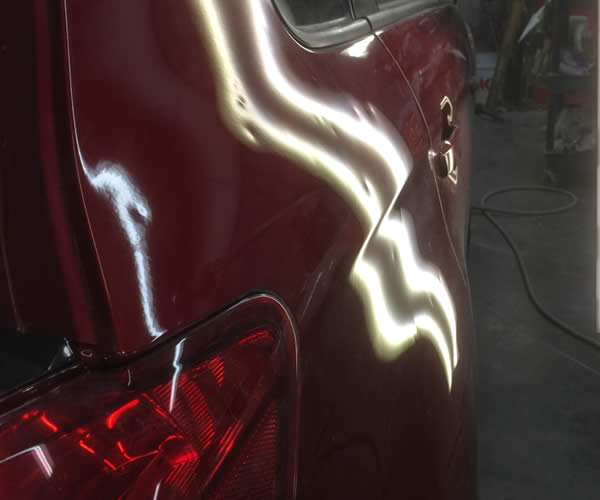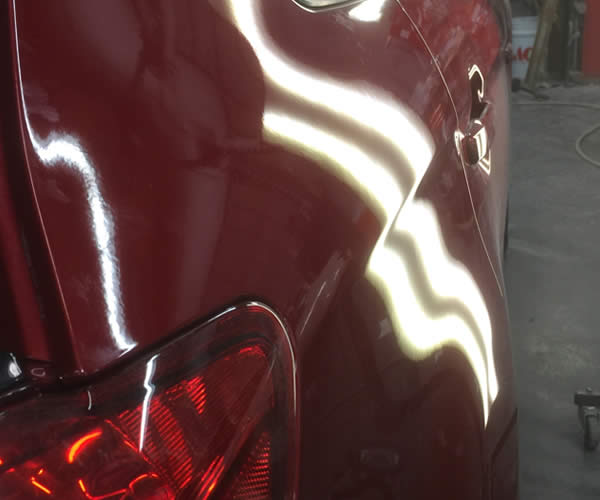 What are the Major Benefits of PDR?
Paintless Dent Removal is FAST!
Using the paintless dent repair process is a huge time saver for customers who need to keep their vehicles on the road and not in a body shop. On average, it takes about one and a half hours using PDR as opposed to a traditional body shop repair of about four days for small damages.
PDR is More Affordable than Traditional Repair
Conventional dent repair involves more steps than paintless dent removal, which means more hours and materials are billed. Enjoy the faster, more affordable process of painless dent repair!
Maintain Your Factory Finish
Maintains the factory finish to help your vehicle retain its resale or trade-in value. No vehicle paint matching is needed!
PDR is Environmentally Friendly
No environmental waste materials are used in the paintless dent removal process, it's the most environmentally friendly of all dent repair processes.
Permanent Dent Repair
Dents will never "pop" back in after we complete a repair. Rest assured that this dent repair is permanent and backed by our lifetime guarantee.
Does Auto Insurance Cover Paintless Dent Removal?
Hail damage is a comprehensive claim, and considered an act of God, therefore your vehicle rates WILL NOT be affected.
We partner with our customers and insurance carriers to ensure your vehicle and claim are handled quickly to help save time and money. Once you file a claim and have a claim number, just contact Dent Baron to schedule a repair appointment. Drop off your keys, sign the paperwork and we'll do the rest to get your vehicle restored to factory finish condition. We also work directly with your insurance carrier for minor collision damage, other dents and dings if you wish to file a claim.