DENT BARON IS YOUR MOBILE HAIL DAMAGE REPAIR SPECIALIST ACROSS NC AND BEYOND.
If you live in the Carolinas, your know the weather can be unpredictable with sudden, severe and damaging storms that can pop up without warning.  Drivers can be left with "golf ball" size damage to their vehicles.
In most cases, car owners do not have enough time to seek shelter until it's too late and your vehicle ends up looking like its been in a ping-pong tournament. At Dent Baron, we are here to help get your vehicle looking as good as new!
Paintless Dent Repair is a specialized dent removal method used by top professionals to remove dents from automobiles caused by hail damage, door dings, and minor collisions. Paintless Dent Repair is a technique that gently massages away dents from the underside of your automobile's body panels. Paintless Dent Repair is the fastest and most affordable method for vehicle hail damage repair.
Paintless Dent Repair is the preferred method to remove dents by North Carolina insurance companies because it not only preserves the automobile's original paint warranty, but is also less expensive and environmentally friendly.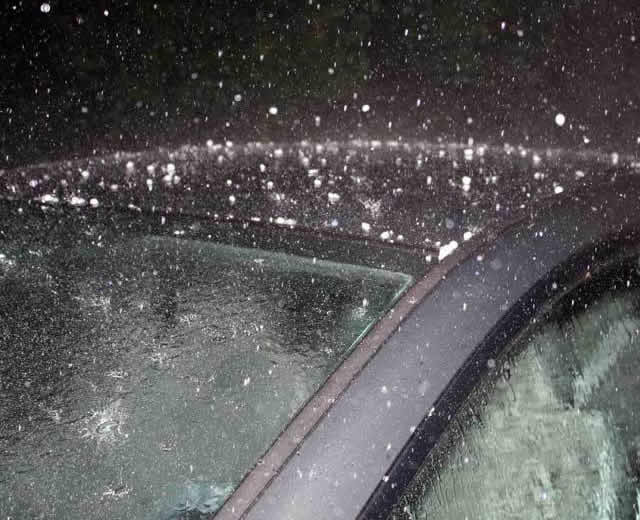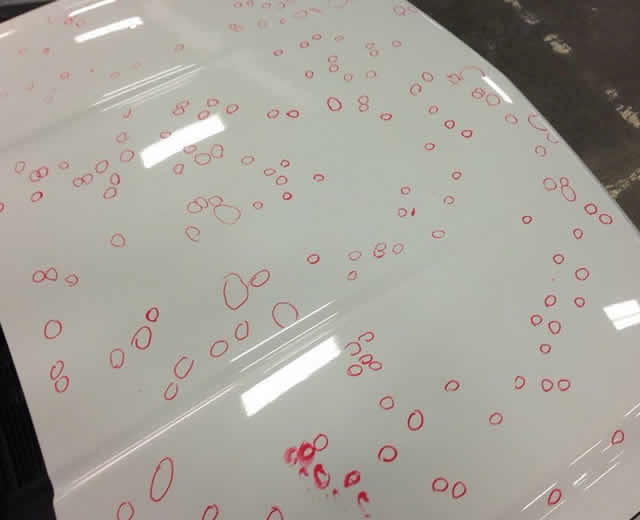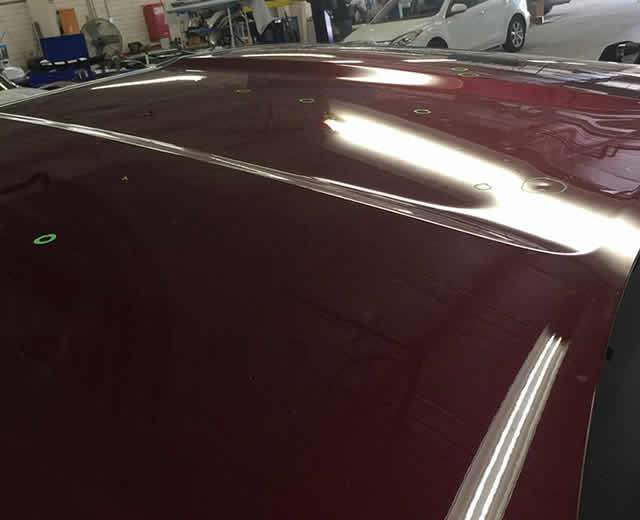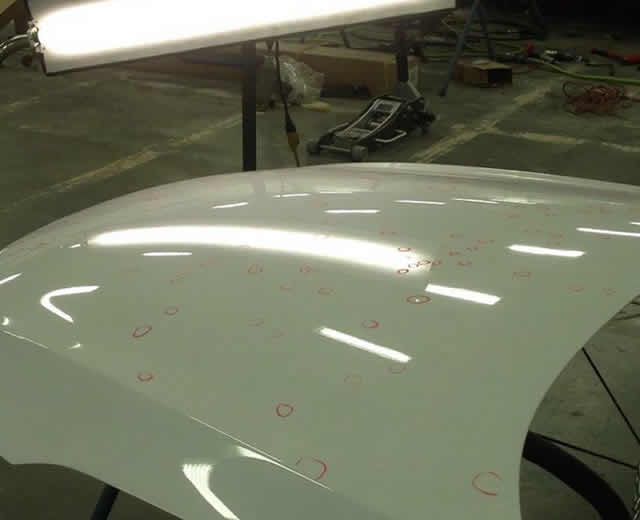 Your Satisfaction is Guaranteed!
Dent Baron is a paintless mobile dent repair company. We service central North Carolina from the Triangle to Fayetteville and beyond! If you're looking for fast, affordable vehicle service, call Dent Baron. 
Our paintless hail dent repair specialists service your vehicle right the first time. Dent Baron guarantees all auto hail repair work with a lifetime warranty. All of our customer service representatives are experienced with hail damage claim assistance and will ensure everything goes as smoothly as possible.
Don't let Hail damage get you down! Schedule An Appointment TODAY!
This is a FREE, no-obligation inspection with Dent Baron. You can call us directly at 919-889-0069 or use our easy Online Quote Form!